Considering one or two teeth crowns will give better benefits to your oral health. It will also improve your confidence. If you have been suffering from an imperfect tooth condition, then a dental crown can help the situation. Having a crown will reduce tooth damage and you can easily flaunt your beautiful smile.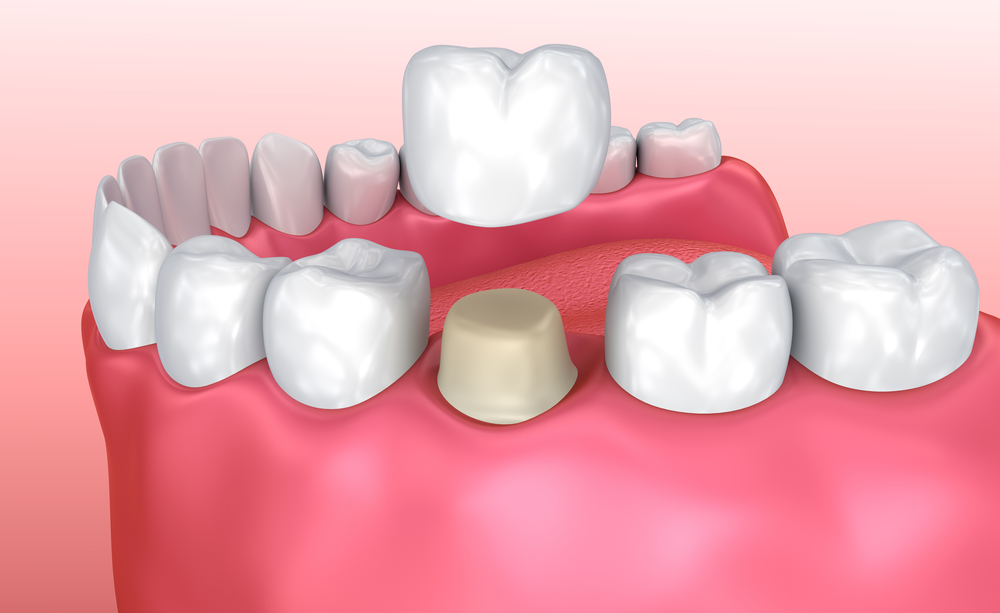 If there is no teeth damage, you can maintain a healthy mouth and overall health as well. To get a dental crown you need to talk to a reputed dentist and get the best treatment. Let's explore the benefits of teeth crowns in this article.
Save severely damaged tooth:
A tooth can get damaged for several reasons. It can be in front of your mouth or at the back, both can be a matter of discomfort. Then if the damaged tooth is in front of your mouth, you will feel embarrassed to open your lips, let alone smile. To hide this imperfection and for the protection of the tooth from further damage get a solution of dental crowns. Through this method, your damaged tooth will stay covered and it will not get hurt by food or any kind of blow. To get the crown, make sure to consult a reputed dentist near you, like Therese Murphy, DDS.
Prevent dead tooth from falling apart:
If you have a damaged and dead tooth, and if it's impossible to pull it out immediately, you can try the dental crown option. If the tooth is in front of the mouth, then it can be hard to pull it out, because it will affect your looks. To prevent any kind of discomfort you have to go for a dental crown solution. This will cover the dead tooth and there will be no sign of damage in your mouth. The first thing you can do is seal the tooth to the gum, but if the tooth has blackened or is in a broken position, then a crown is the best option. A dead tooth, especially if it's a molar, you must implant a crown to protect it.
This is the best tooth protection method:
A tooth crown provides the best protection for your damaged teeth. If you are suffering from a damaged or dead tooth for a while, then you can seek a solution of crowns. This will cover the damaged parts, and make sure that you feel comfortable wearing the implants. A tooth crown is very convenient, because they look like a tooth, and when you get them on your jaw, it will give the feel of the real one. Also, wearing a crown will prevent any kind of friction with another tooth, or food. This way you can protect the damaged tooth for a long time. In a dentist's clinic, the doctor will run some tests to evaluate the situation of the damaged tooth. After that, they will suggest the crown option.
Poplar cosmetic treatment:
A dental crown implant is a very popular cosmetic treatment these days. You can always cover discolored, chipped, or crooked teeth with a crown. It's also a very affordable treatment. To get the best smile and confidence, you can go for this option. Once you visit the clinic, the dentist or the expert will take maybe an hour to fix your damaged tooth. You won't even have to wait and take a rest at home after the treatment. After the crown is implanted you can directly go to your office or an appointment. However, it's important to have this treatment in a reputed clinic.
Dental implants are mostly permanent solutions. This solution is better than inlays and filling. If you compare the dental crown technique with other cosmetic treatments, you will find that this is the most beneficial and long-lasting option. This system also surpasses the benefits of bonding and veneers. You will get this treatment within an hour from a reputed clinic. So, it will save your time too.
A damaged tooth or two can shake the setting of your teeth. If you pluck the damaged tooth, it will do more damage to the setting. So, it's best to get dental crowns to fix these issues. If you are suffering from a damaged tooth problem, then make sure to contact a doctor and get the crown implant. Once the crowns are implanted, you will get stronger teeth.
Flaunt your best smile and hide every imperfection with a dental crown. You will always get affordable treatment and the best confidence after the implant.